Headline
Why plus-style smart home appliances stick to " no subscription ''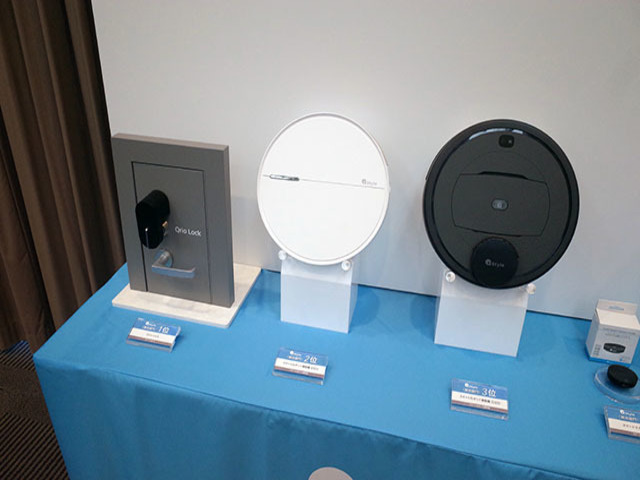 プ ラ ス Positive Style, which positions "2020 is the first year of smart home," has announced "+ Style IoT Product Popularity Ranking". The number of new IoT products handled in the past year is 30. Of these, 15 are related to smart homes, and are poised to actively promote this area. What kind of efforts are being made to spread IoT home appliances for smart homes, which have many elements that are often shunned as "difficult" or "difficult"? Masamitsu Kondo, President and CEO, revealed.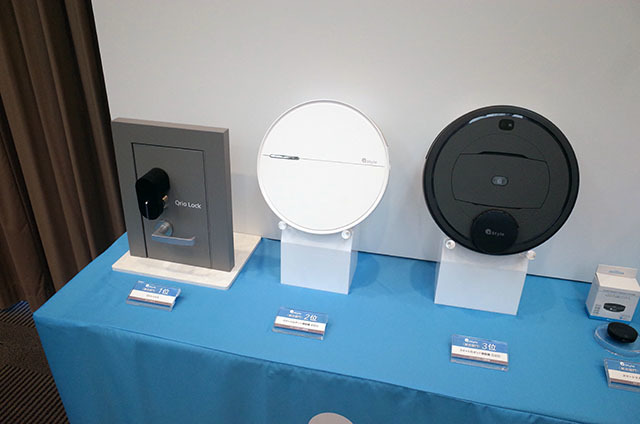 + Style IoT Products Top 3 Most Popular [Comprehensive]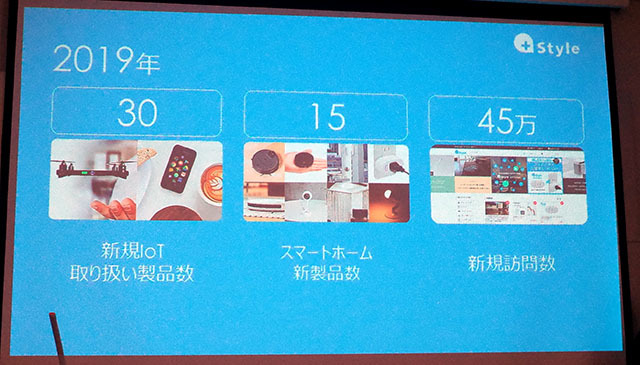 2019 results from three figures
Plus Style has been playing a role as a platform since 2016 with the idea of ​​"delivering IoT products from all over the world to Japan." While introducing IoT home appliances from all over the world, sales of original products began in 2018. Under the concept of "just right for everyone", introduce IoT products such as smartphones, smart watches, and robot vacuums.
ECUtilizing EC, the Amazon store, PayPay mall store and sales centered on the direct sales site "+ Style main store". This popularity ranking is based on the total sales of all the IoT products sold at the three stores, and is calculated by summing up the "general category" and "smartphone / gadget category".
Pa In the smartphone gadget category, "Palm Phone" won the first place. Mr. Kondo said, "Palm Phone is a very small size smartphone. In addition," Punkt. MP02 4G Mobile Phone "[feature phone] is ranked 5th, and" Mode1 RR "[smartphone] is ranked 10th. However, unlike the popular terminals that are bought by regular carriers, many models with sharp features that are small and cool are supported. "
He also mentioned 6th place "SELFLY" [small drone], 8th place "Ryze Tello" [toy drone] and 7th place "Insta360 EVO" [360 degree camera]. It's easy to use selfies. If you shoot 360-degrees, you can take photos that aim to be "shining" and secure.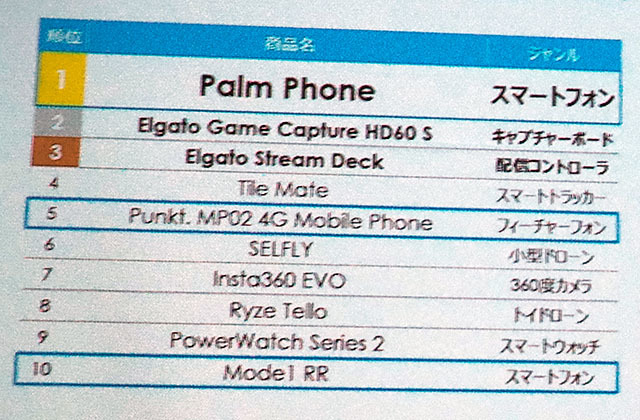 + Style IoT Product Popularity Ranking [Smartphone / Gadget category]
Q "Qrio Lock" [smart lock] ranked first in the general division. In the 2nd and 3rd places, "+ Style Smart Robot Vacuum Cleaner B300" and "+ Style Smart Robot Vacuum Cleaner G300" are followed by original brand products. For "+ Style Smart LED Ceiling Light" and "+ Style Smart LED Bulb [Dimming / Toning] / E26" [Smart Lighting], "In one week, I was second in the Amazon ranking LED bulb. I realized that smart products have taken root in the top ranks among major manufacturers and ordinary LED bulbs, "he said.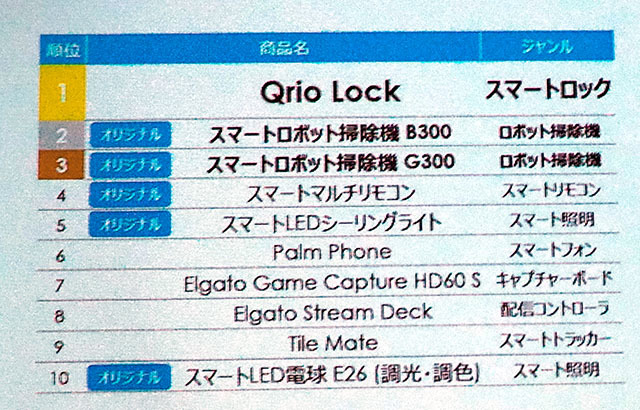 + Style IoT Products Popularity Ranking [General Category]
Plus style focuses on smart home products in four key areas: "Affordable prices", "No subscription", "No need to buy a hub," "Everyday household appliances".
Mr. Kondo said, "We offer the cheapest price possible to get you started with smart home products. The actual price of LED bulbs that cut into the top ranking in the Amazon ranking is considerably less than 2,000 yen. I want to develop it for many products. "
On the other hand, as for subscriptions, which have been increasing recently, "I feel that the subscription model is increasing. The service that goes well with this service is one that knows the value of the contents such as video distribution. Smart home appliances have not yet reached the level of general customers, and are in a period of widespread use, so they first purchase products and then use them without any charge. We may start subscribing, but first we are expanding our smart home, and we are working to make it cheaper. "
All smart home appliances handled in the plus style are conscious of "there is no need for a hub by purchasing a single item." This has been voiced as "I do not know how to do this. With a simple setting that connects a smartphone to Wi-Fi, I want to be able to use smart home appliances.In addition, I want to make a smart home from home appliances that I use frequently every day. "And explained the background of sticking to the four reasons.
生 み 出 What we value when creating smart home appliances that can be really used is customer feedback. For this reason, the company provides a place on the website as "+ Style Planning," where customers can comment on products under development. Recently, 89 ideas were invited for a "future robot vacuum cleaner idea". Mr. Kondo stated, "Because we are making products for people living in Japan, we will pick up the voices of customers and use them for the next product."
位置 In 2020, which is positioned as the first year of a smart home, we will actively work to make existing products smarter. In October 2019, the remote control in the house was put together on a smartphone, and + Style " Smart Multi Remote Control '' that can also work with smart home appliances, and " Smart Wi-Fi plug '' that can work with remote control and lighting in December The company is promoting smarter existing equipment such as TVs and air conditioners.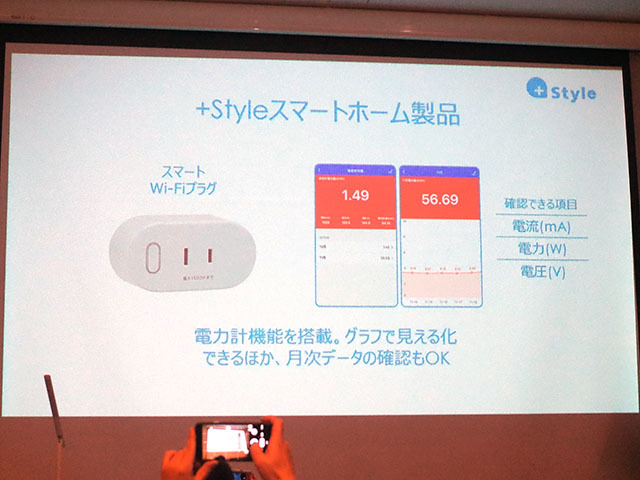 "Smart Wi-Fi plug"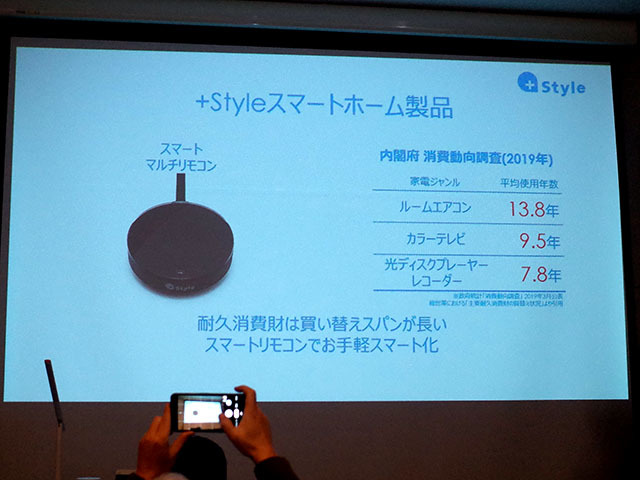 "Smart multi remote control"
On the same day, two smart lighting products "Smart LED Bedside Lamp" and "Smart LED Desk Light"AnnouncementIn addition, the company also announced the launch of a "GPS linking" function that enables home appliances in the house to be turned on and off automatically just by moving.
Kondo said, "Smart home products have the advantage of being updated even after purchase. Reflecting customer feedback in development, we will continue to expand functions in the future," said Kondo.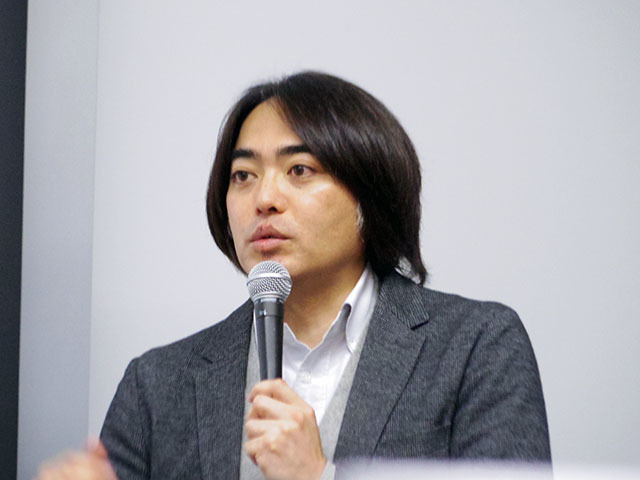 Plus Style Masamitsu Kondo, President
Source link