Headline
"Windows 10" test build "Build 2016 1" released-show new start menu etc.
Microsoft is "Windows 10" on July 1, US timeTest build "Build 2016 1"Released to the Dev Channel [formerly Fast Ring] testers. It contains a variety of new features, as well as numerous fixes and updates.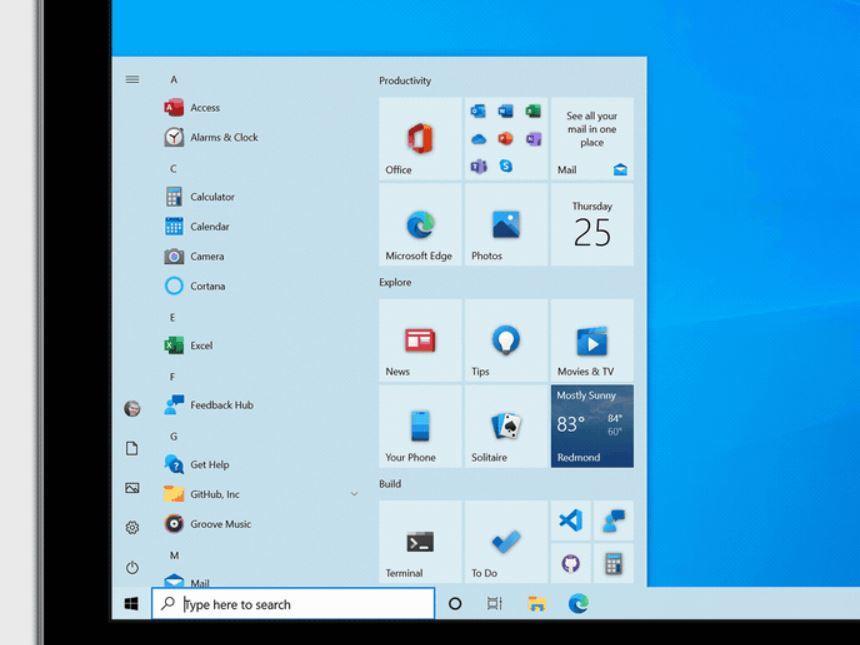 By: Microsoft
‥Start menuHas changed the tiles to match the light/dark theme to offer a cleaner design. Previously, the back plate behind the app list logo was filled with a solid color, but the tile background has been changed to a partially transparent design.
Also, in Chromium-based "Microsoft Edge" browsers, when you press "Alt + Tab", all open tabs are now included, not just the one that is active in each browser window. .. Users who want to reduce the number of displayed tabs or want to maintain the conventional operation behavior can change it in "Settings"> "System"> "Multitask".
Microsoft will only be able to create new accounts and log in for the first timeOptions to customize the taskbarI will provide a. This option does not change the taskbar layout for existing accounts. According to the company's blog post, there is a layout for users with Android devices and those with an Xbox Live account.
Furthermore, in this test build, the notification method of Windows 10 has been improved. Displayed the app logo at the top so that you can quickly see which app's notification.Users can delete notifications by clicking the "X" in the upper right corner of each notification.. In addition, Focus Assist [centralized mode] that temporarily blocks notifications and toast notification [notification banner] are changed to off by default, but they can be returned to their original settings.
The company continues to move the control panel functions to the setting screen. In this build, the information of "System" in the control panel is moved to "Version information" of the setting, and the link that previously opened "System" is redirected to "Version information". A function to copy device information has also been added.
According to Microsoft officials, the features added to the Dev channel test build are experimental and not necessarily included in "Windows 10 21H1".
This article is from overseas CBS InteractivearticleIs edited by Asahi Interactive for Japan.
Source link