Andorid
Xperia for 5G is now available! Attractive camera performance that professional photographers can use seriously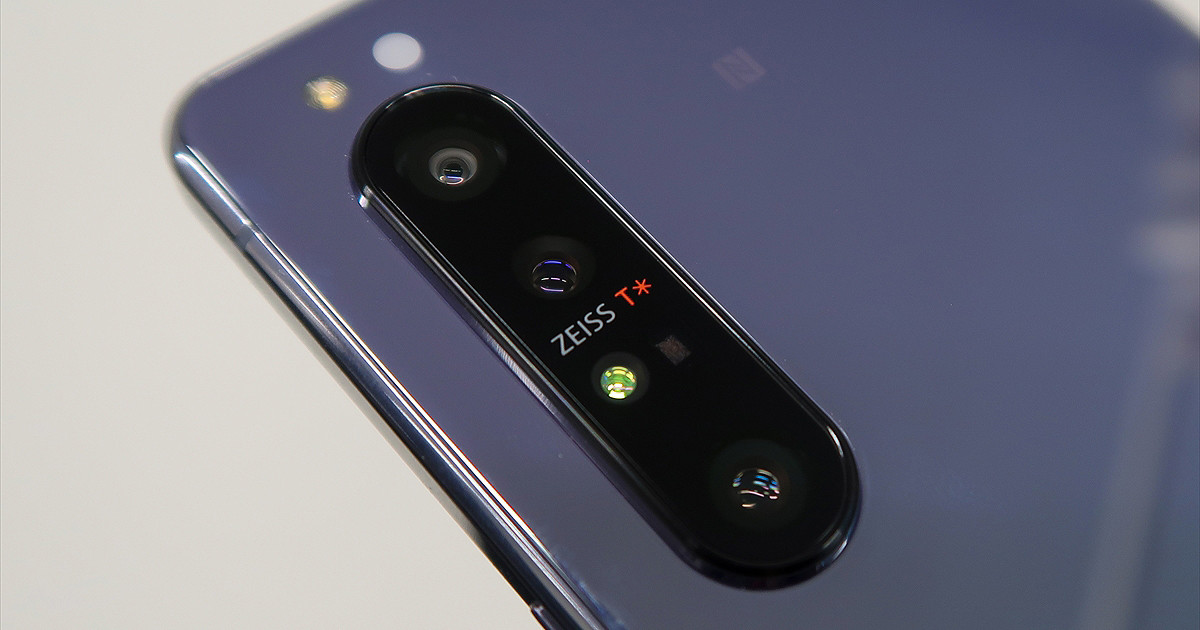 Sony Mobile Communications announced on February 24 the latest smartphone "Xperia 1 II" [Experia One Mark Two] compatible with 5G for the global market.
Yuriko Ota, a writer who focuses on smartphones, will introduce the highlights of this "Xperia 1 II", a new flagship of the Xperia series, in an easy-to-understand manner.
Xperia 1 of "All Sony" evolved for 5G
Sony has announced the latest model "Xperia 1 II [Mark Two]" of "Xperia" compatible with 5G. This is Sony's first 5G smartphone.
In the previous model "Xperia 1", professional features that can be called "all Sony" that gathered the resources of Sony, such as camera, video, display, sound, attracted attention. "Xperia 1 II" is not only compatible with 5G, but also its functions have been updated according to the coming 5G era.
The camera function that incorporates the technology of the digital single-lens "α [alpha]" series has evolved significantly. What's more, the popular Zeiss lens is used in the E-mount interchangeable lenses for the α series.
Equipped with triple lens equivalent to quad camera + ToF sensor
The Xperia 1 was a triple lens camera with approximately 12.2 million pixels of wide-angle 26mm [F1.6], telephoto 52mm [F2.4], and super-wide-angle 16mm [F2.4], but the Xperia 1 II Equipped with an iToF [indirect Time of Flight] sensor in addition to a wide-angle 24 mm [F1.7], super-wide-angle 16 mm [F2.2], and telephoto 70 mm [F2.4] with approximately 12.2 million pixels. Sony describes it as a triple lens camera + ToF, but it is a specification called "quad camera" by other manufacturers.
Also, the sensor size of the wide-angle camera of "Xperia 1" was 1 / 2.6, but "Xperia 1 II" adopts a sensor one step larger than 1/1. It is said that it is possible to shoot at 1.5 times higher sensitivity than before.
In addition, it supports AF / AE tracking 20-frame high-speed continuous shooting and AF / AE calculation at 60 times / sec, which is the technology of the α series. In addition to being able to focus and shoot at high speed, the pupil AF mounted on the "Xperia 1" is compatible with animals as well as humans. As a result, pets that move around can now be focused on their eyes.
Following the UI of α, you can shoot more professional
In addition to " Cinematography Pro '' which has updated the professional movie shooting function " Cinema Pro '' which became a hot topic in " Xperia 1, '' there is also a full-scale photography function " Photography Pro '' that follows the α series UI Newly installed. Unlike 5G smartphones of other manufacturers that are currently announced, they do not support 8K video shooting, but like a professional with a lot of professional products, you can get a full-fledged shooting experience.
The professionalism is reflected on the display, and the same 12: 9, 6.5-inch 4K HDR organic EL cinema wide display as the "Xperia 1" is equipped with a new after-image reduction technology equivalent to a refresh rate of 90Hz. A new function has also been added that allows you to fine-tune the color of the display. If you use this, you can also check the color etc. when printing the photographed picture on the display.
There is a feeling that it is a bit too much, but it seems to be a smartphone that professional photographers can use seriously.
Like the "Xperia 1," the cinema wide display is vertically oriented, making it easy to browse websites and SNS, making it convenient to display two apps on one screen. It is also recommended for those who want to use it.
Celebration earphone terminal revival! Quick support for 360-degree sound
Commitment to sound is one step deeper than Xperia 1. Most notably, the 3.5mm earphone jack is back. When the earphone terminal was abolished in " Xperia XZ2 '' in 2018, I think that not many audio fans who used " Xperia '' as a walkman felt disappointed, The earphone terminal has returned!
In addition, the speaker has also improved the left / right balance from the "Xperia 1". In addition to the sound tuning by Sony Music Entertainment and the unique Dolby Atmos effect tuning by Sony Picture Entertainment, "360 Reality Audio" announced at CES in 2019 was already installed on smartphones. It is noteworthy that DSEE Ultimate, which evolved from DSEE HX, which lifts compressed sound sources to high-resolution quality, is one of the first Sony products.
In addition, Qualcomm Snapdragon 865 is used for the chipset. The memory is 8GB of RAM and 128GB of ROM, and has dustproof and waterproof performance equivalent to IP65 / 68. The battery is increased from 3,300mAh of Xperia 1 to 4,000mAh, and it supports wireless charging. On the other hand, the size is 166 x 72 x 7.9 mm, weighing 181 g, which is slightly smaller than the "Xperia 1".
An all-son flagship that shines in the 5G era
The true value of a 5G smartphone is often unknown only when commercial services are actually started on carriers, but it is ready to use high-speed networks and enjoy high-quality, high-quality content. There is no doubt that it is a smartphone.
The "Xperia 1 II" only supports the 5G Sub6 band, but Sony has already developed a smartphone compatible with a high frequency band called millimeter wave. There are many places where professional video and music and 5G for delivering it cross, so I expect that the all-sony "Xperia" series should shine in the 5G era …
Source link