Headline
Yahoo and LINE merge, four companies finalize agreement
Yahoo's parent companies, Z Holdings and LINE, reached a final agreement between their four companies, including their respective parent companies, Softbank and NAVER Corporation, at their respective board meetings held on December 23, the same day. announced.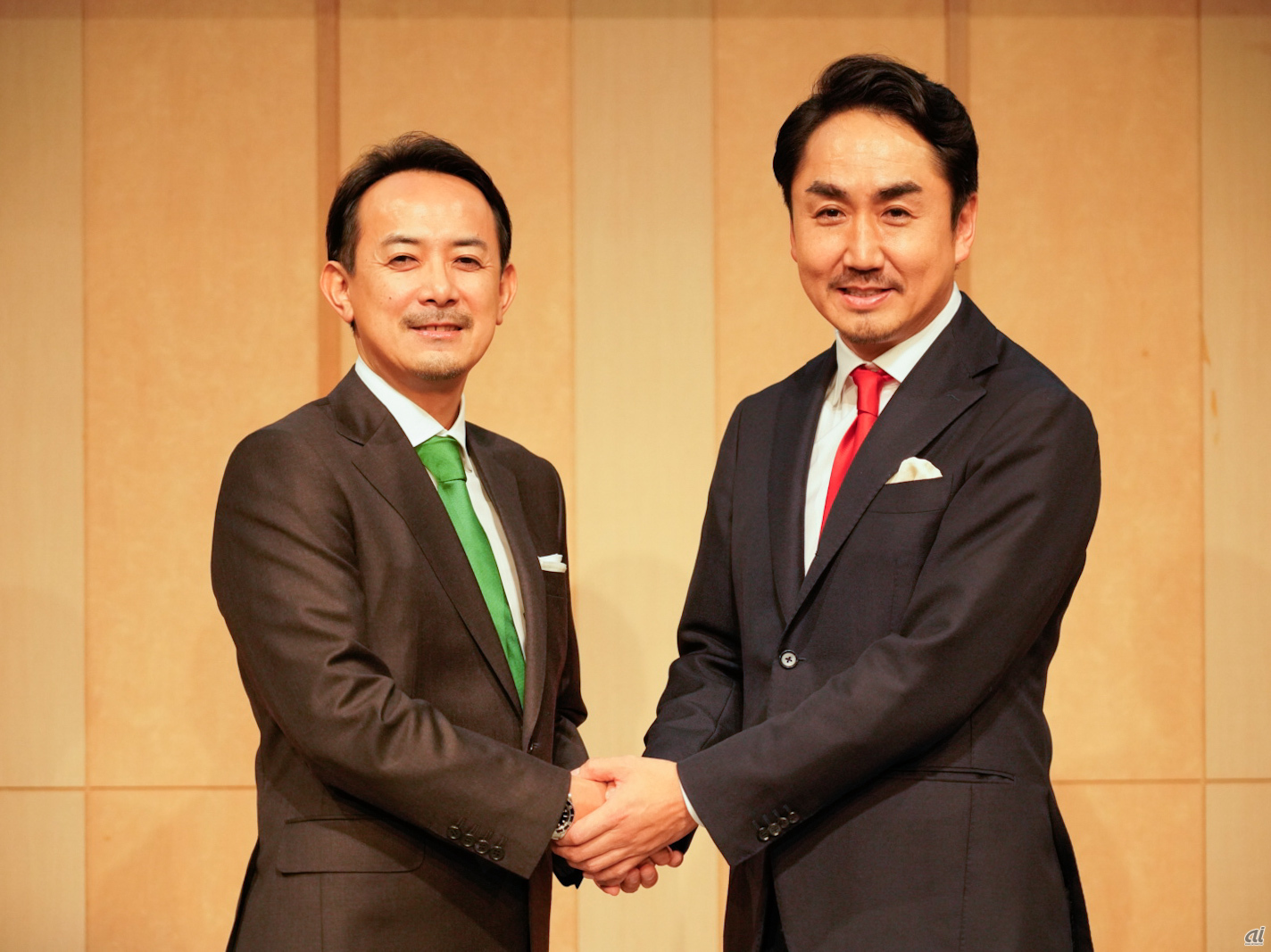 [From left] Kentaro Kawabe, currently President and CEO of New Holdings and Co-CEO of Shinsei Z Holdings, and Tsuyoshi Desawa, currently CEO of LINE and CEO of Z Holdings. [Taken on November 18]
The two companies are planning to merge on November 18.Announcement. After screening, the company aims to complete the business integration in October 2020. After the integration, Softbank, the parent company of ZHD, and NAVER Corporation of Korea, the parent company of LINE, jointly conducted a public tender offer [TOB] to make the listed LINE private. The company intends to acquire all target shares.
SoftBank and NAVER have established a joint venture with a 50% stake. ZHD will be under the umbrella of the new company, and Yahoo and LINE will hang under it as wholly owned subsidiaries. Kentaro Kawabe, President and CEO of Z Holdings, will adopt a co-representation system in which the newly formed Z Holdings will be appointed Co-CEO and LINE's President and CEO Tsuyoshi Dezawa will be appointed as Co-CEO.
Source link