Headline
Yoshimoto Kogyo and UUUM Sign Capital and Business Alliance–To Jointly Operate YouTube Channel
On April 28, Yoshimoto Kogyo and UUUM announced that they had entered into a capital and business alliance. In addition, the YouTube channel of the talent that belongs to Yoshimoto Kogyo will be jointly operated with UUUM.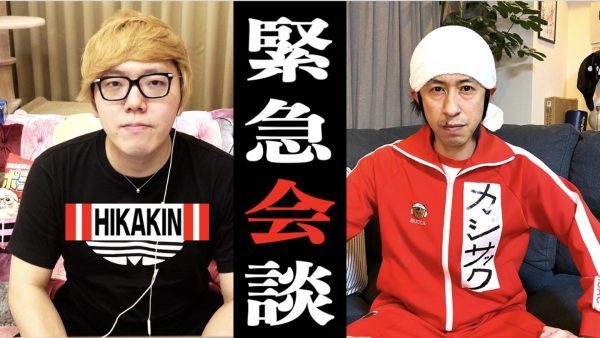 According to the two companies, a capital and business alliance has been reached, as the two companies have agreed that the two companies will cooperate to strengthen the relationship value and maximize the use of each other's assets to increase the value of the talent creators belonging to both companies. He says he has reached a contract.
Through this tie-up, the YouTube channel [about 800 channels] of the talent belonging to Yoshimoto Kogyo will receive various support from UUUM, which has a wealth of know-how, toward the growth of the channel size and the acquisition of corporate tie-ups. become.
Furthermore, we will carry out efforts to maximize the value of entertainers, talents and creators belonging to both companies, such as collaboration on YouTube channels, holding joint events, and promoting casting of UUUM creators in the mass media with the support of Yoshimoto Kogyo.
As the first, we are planning to release a collaboration video of "HIKAKIN x Kajisak" on YouTube channel "Kajisak KAJISAC" around 18:00 on April 28th.
‥
Source link