IT Lifehack
You can enjoy animals that you can not usually see on Instagram! Kobe Animal Kingdom LIVE animals on official Instagram during the temporary holiday due to coronavirus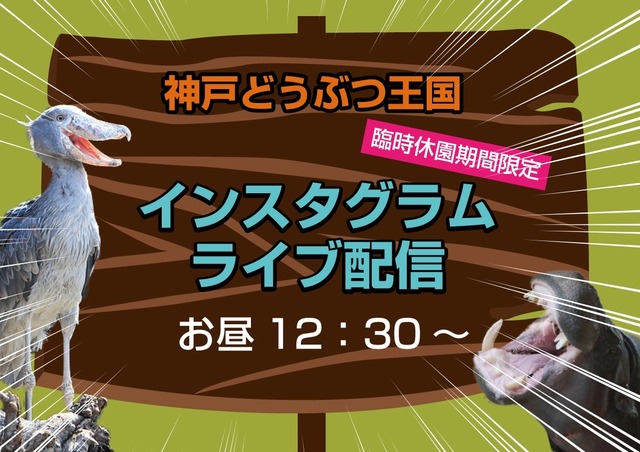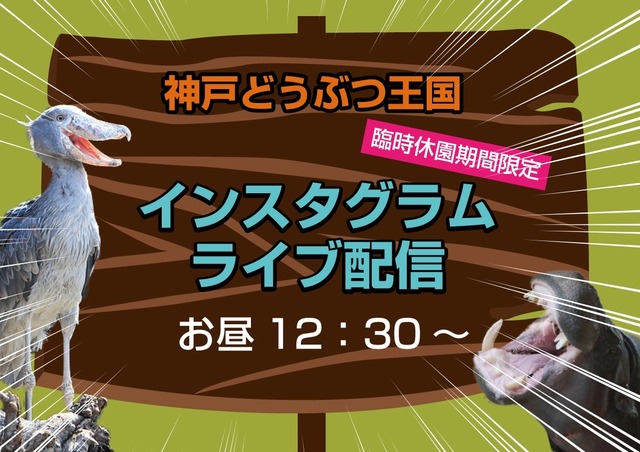 Kobe Animal Kingdom will be working on temporary closures to prevent the spread of new coronavirus infections in Japan [from March 3 [Tue] to March 15 [Sun] 2020] for those who cannot visit the park. , Decided to distribute LIVE videos on official Instagram.

Delivery is about 15 minutes every day from 12:30. Live performance versions of performance shows, attractions, and feeding routines that are usually performed. The staff will explain what they can't usually see, such as animal explanations by the staff and animals that are temporarily closed.
■ Delivery schedule
Excellent on 3/4 [Wed] cuteness! Lesser talk
Be careful about splash on 3/5 [Thu]! "Penguin snack"
3/6 [Fri] Like a flying boat! Powerful "Pelican Flight"
3/7 [Sat.] Frisbee Dog Performance with human and dog
Do you know 3/8 [Sun]? I will teach you the goodness of "care"!
3/9 [Mon.] book "Bak snack time & Capybara feeding"
3/10 [Tue] "Tropical Forest"
3/11 [Wed] Can you feel like riding? ! "Camel ride" live distribution
3/12 [Thu] The world's three rare beasts are in front of you
3/13 [Fri] "Seal Seal Time" & Live Stream Limited! Fur Seal Snack Time
3/14 [Sat] Kingdom Ichi Free Monkeys "Wow Wow Talk"
3/15 [Sun] "Bird Performance Show" Secrets of Birds!
* Contents may change due to weather.
* Changes and cancellations may be unavoidable.
* Communication problems may occur. Please note that both.
■Kobe Animal Kingdom Official Instagram
■Articles related to cultureI Read
・Even in such places, the influence of Corona, live concert without audience! Dwango broadcasts the first ever audience-free concert live by MUZA Kawasaki Symphony Hall and Tokyo Symphony Orchestra at "niconico"
・Benesse announces support for studying at elementary, junior high and high schools through free distribution of Shinkenzemi "spring total review drill" and library release, etc. following a temporary closure of the whole country due to the new coronavirus
・In response to the increase in home work, that is, home rice due to the spread of corona, Cookpad conducts free opening of " Search by popularity '' of paid function
・Mos Burger's new sweets! Release of "Coolly Dolce @ Yuzu Matcha Chocolat", an affordable sweet with two layers of matcha and white chocolate
・I want to change my awareness of aging! What is nursing care that Mr. Momina Kamijo is an active care worker and model

Nitto Shoin Head Office
2017-06-15